Black Hat Labyrinth
A downloadable game for Windows, macOS, and Linux
My entry for the xcmd game jam loosely based on "Labyrinth Puzzle" a comic short/logic puzzle in the xkcd webcomic written by Darell Munroe.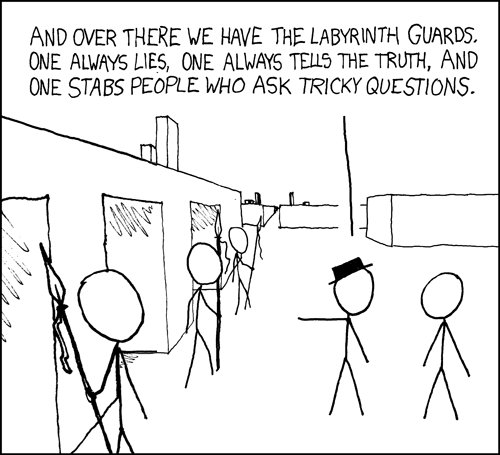 Cueball is trapped inside a timeloop and Black Hat is playing mind games. He has to figure out which three of the guards is guarding the exit... and which ones are trying to kill him. But, to do that he has to see through their facades and pay close attention to their words to figure out their true intentions.
Keep your enemies close and your "allies" closer. Expect the unexpected in "Black Hat Labyrinth"!
= FEATURES =
3 Endings!
Dark & Adult humor
Playable on Windows, Mac and Linux!